Sponsors
Platinum

For 25 years, Alvarez & Marsal has set the standard for working with organizations to solve complex problems, boost operating performance and maximize value for stakeholders.

As a leading, independent global professional services firm, we draw on a deep operational heritage and hands-on approach to deliver comprehensive performance improvement, turnaround management and business advisory services. Our clients range from global enterprises to middle market companies that are both publicly held or privately owned. Accountable for delivering results up and down the balance sheet, Alvarez & Marsal professionals work with large and mid-cap private equity firms, corporate management and boards of directors. A&M; also applies its core revenue enhancement and cost management capabilities across industry sectors, with dedicated industry expertise in financial services, healthcare, real estate and the public sector. All Alvarez & Marsal professionals bring a bias toward action and results.

Whether partnering with management in an advisory capacity or serving in an interim management role, our team of seasoned professionals based in North America, Europe, the Middle East, Asia and Latin America focuses on producing results, driving change and affecting outcomes.

The New York Times Company (NYSE: NYT), a leading media company with 2007 revenues of $3.2 billion, includes The New York Times, the International Herald Tribune, The Boston Globe, 16 other daily newspapers, WQXR-FM and more than 50 Web sites, including NYTimes.com, Boston.com and About.com. The Company's core purpose is to enhance society by creating, collecting and distributing high-quality news, information and entertainment.

PricewaterhouseCoopers (www.pwc.com) provides industry-focused assurance, tax, and advisory services to build public trust and enhance value for its clients and their stakeholders. More than 155,000 people in 153 countries across our network share their thinking, experience and solutions to develop fresh perspectives and practical advice.

PricewaterhouseCoopers US private equity group is a national business advisory, audit, and tax practice that helps private equity firms turn challenges into opportunities across the deal continuum. For more information visit us as www.pwc.com/privateequity.
Platinum Media

The Deal LLC, a diversified media company, is the authoritative voice of the deal economy. We serve the global deal community – corporate and financial dealmakers, advisers and institutional investors – by providing business and financial news, analysis and information that offer fresh insights on the deal economy, a set of interrelated activities, focused on dealmaking of all kinds, whose purpose is to generate corporate and capital growth in a continually changing global market.

We offer a comprehensive line of print and electronic products – The Deal, The Daily Deal, The Deal's Pipeline and TheDeal.com – and live annual events including Private Capital Symposium, Distressed Investing Forum, Corporate Dealmaker Forum and M&A; Outlook. These core products are created by an award-winning editorial staff working in New York, San Francisco, Washington, D.C.. and London bureaus, with support from international correspondents, contributing columnists and illustrators.

PEI Media, the publisher of Private Equity International magazine, is the leading information group dedicated to the alternative asset classes of private equity, real estate and infrastructure globally. We provide information to the private equity industry in many different formats including magazines, news websites, books, conferences, training and online databases. Private Equity International is the most read publication about private equity among institutional investors, reaching some 1,700 limited partners globally. PEI Media is also the provider of the PEI 50, the authoritative ranking of private equity firms by size.
Gold

Dechert LLP is an international law firm recognized among the top ten law firms for private equity by The American Lawyer "Corporate Scorecard" and as one of the "most active law firms" for both fund formation and fund investments by Private Equity Analyst. In addition, we are ranked among the top law firms for private equity buyouts and exits by mergermarket, and have been recommended for buyouts and fund formation by The Legal 500. Private equity investors around the world rely on Dechert's global team of 200 lawyers in the United States, United Kingdom, continental Europe, and Asia to provide creative solutions to the most complex issues in structuring, negotiating, and consummating private equity transactions at every phase of the investment life cycle. We structure funds for market terms and tax efficiency and good governance; investments that maximize value; transactions that enhance portfolio companies; and exits that optimize returns.

For more than a century, Morgan Lewis lawyers have helped clients achieve their business goals, and clients have come to rely on the firm for its tradition of professional excellence, integrity and client service. With more than 1,500 lawyers in 22 offices worldwide, Morgan Lewis is well positioned to meet clients' critical legal needs. Our private equity transactional practice offers seamless counsel on all stages of an investment, from start to finish, handling transactions of all sizes and degrees of complexity. Our preeminent practice in forming and advising private funds, venture capital funds, hedge funds mezzanine funds and other private investment funds was ranked second most active law firm in the U.S. acting on behalf of the sponsors and investors in private equity funds in 2008 by Private Equity Analyst.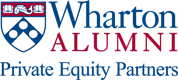 Wharton Private Equity Partners (WPEP) is a global association open exclusively to Wharton and University of Pennsylvania alumni who are actively managing limited partner or general partner investments in private equity, private debt, and venture capital. Our mission is to provide our members with unique opportunities to network with their peers, to enhance Wharton's standing in the private investor community, and to support the engagement of the alumnae members with the school.
Gold Media

Buyouts is a premier source of news, data, analysis and interpretation of trends in the private equity industry. Delivered bi-monthly, every issue has reports on new funds and fund closes, deals, exits, general partners, limited partners, deal makers, intermediaries and more. Buyouts delivers coverage of trends in the industry as quickly as they emerge. Its quarterly deal and fund lists have become the industry benchmarks, while its stories' insights highlight the editorial team's perpetual access to the market's top players.

Since 1989, Private Equity Analyst has been the premier source for first notice of which LPs are making allocations and why, which firms are raising funds or about to start, and the key private equity deals being done around the world. Go "behind the scenes" at leading institutions and private investment firms and find out exactly what is driving this dynamic market and where it's really headed.
Silver Media

Private Equity Europe is your essential guide to the European private equity industry. If you need a monthly overview of the pan-European market, this is the journal for you.

Private Equity Europe includes:
Monthly feature-led editorial covering the European private equity market
A wealth of information on European deals over €20M sourced by the unquote" team, the leading supplier of private equity data, so you can be assured of the accuracy of the figures
Details of all private equity funds currently raising and investing in Europe
Forward thinking comment and analysis of recent events
Insightful intelligence reports that examine a particular area of private equity in great detail.
Sign up for a 2 issue trial here.
Bronze
Wharton Ventures
As a member of the Peer network, Wharton Ventures is a collaborative effort between Peer and MBA students at The Wharton School to make an impact within the venture capital and entrepreneurial communities. Wharton Ventures looks for promising entrepreneurs and ideas. In partnership with Peer, we actively invest in seed and early-stage companies focused on the technology and healthcare industries across the United States.
Bronze Media

AltAssets is the world's most popular online private equity news and research service. Targeted specifically at institutional investors, the platform is also visited by thousands of private equity firms. It contains news coverage, plus opinions and analysis of the trends in today's private equity market.

AltAssets also provides an online library of information in the form of thousands of articles and reports aggregated and commissioned from expert sources. Each month the site receives 434,000 visits, up to 3 million pages of information are downloaded. AltAssets is operated as part of the research division of placement and advisory firm Almeida Capital.

AVCJ Group is the leading source of information on Asian private equity, venture capital and mergers and acquisitions. A wholly-owned subsidiary of Incisive Media, AVCJ's stable of journals includes Asian Venture Capital Journal, Private Equity Asia and Asian Venture Capital Journal (Chinese edition). The Group also maintains the most comprehensive database on Asian private equity and M&A; transactions, and publishes a variety of annual directories, pan-Asian industry reviews and regional reports.

AVCJ Group is also the organiser of the AVCJ Private Equity & Venture Forum conference series. In 2009 the AVCJ Private Equity & Venture Forum convenes in Sydney, Tokyo, Abu Dhabi, Zurich, Beijing, Taipei, New York, Shanghai, Seoul, Kuala Lumpur, Hong Kong and Mumbai, attracting dealmakers on a regional and global basis throughout the year. Since its first gathering more than 20 years ago, the AVCJ Private Equity & Venture Forum has grown to become the meeting place for Asian private equity and venture investors, fund managers, corporate executives and financial professionals. For more information, please visit www.avcj.com.

DealBreaker launched almost three years ago with a mandate to bring a new edge and independent voice to financial news. We aim to be insightful, groundbreaking, funny and to challenge the conventional wisdom. We cover aspects of Wall Street that many larger news organizations would consider trivial but are very informative about the state-of-mind of financial professionals. Our popularity with finance professionals means we have access to stories that lots of mainstream media miss.

Preqin is the leading source of information for the alternative assets industry, providing data and analysis via online databases, publications and bespoke data requests. Preqin also works with fund managers to identify and approach institutional investors for new vehicles via its flagship Fundraising Support Service.

Preqin has built a reputation in the alternative assets industry for providing the most comprehensive and extensive information possible. Leading alternative assets professionals from around the world rely on Preqin's services daily, and its data and statistics are regularly quoted by the financial press.

More information available at: www.preqin.com.

The newsletter takes a forward-looking approach to its coverage, routinely providing the intelligence you need to respond to new risks and opportunities in the private-equity arena. Private Equity Insider is a quick read that gives you the latest lowdown on market developments you won't hear about anywhere else -- it doesn't waste your time with reports on already-publicized fund investments in portfolio companies.

VC Circle is a fast growing news website tracking India's investment economy - specially venture capital, private equity, investment banking, mergers, acquisitions, corporate law, and entrepreneurship. It's owned by Mosaic Media Ventures Pvt Ltd, a Delhi-based company.

VC Circle strives to make the lives of busy executives and entrepreneurs easier by providing relevant information and analysis in a short and crispy manner 24/7. We cater to the information needs of investors of all hues, deal makers, corporate CFOs, and entrepreneurs, who are looking for news, analysis and insights into India's growing deal economy.